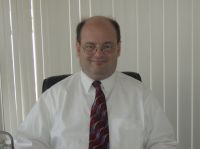 I established the firm in 2003 to provide tax and accounting services for individuals and small businesses. We offer services that range from tax and payroll services to compilations, reviews, and audits (specializing in HUD audits).

My background includes over ten years of accounting experience in both for profit and non-profit settings. Along with individual tax clients, my clients have included restaurants, manufacturers, car dealerships, cemeteries and many other small businesses. I have also conducted audits for school districts, townships, and mortgage companies.

I am very active in the community. I currently serve as Treasurer for Hannah's Socks. I am also am a member of the Old Newsboys Goodfellow's Association and the Women's Entrepreneurial Network. I also am an adjunct accounting instructor at Owens Community College, Toledo Campus.